Friday the 13th (Uncut Version) [1980] - Sean S. Cunningham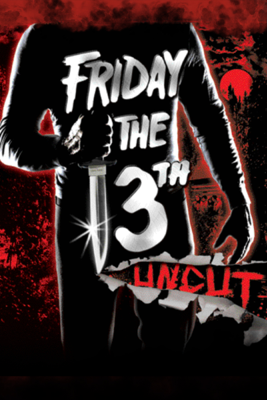 Rip into a chilling new Uncut Deluxe Edition of Friday the 13th. With newly extended unrated scenes and insightful special features, plunge deeper into the film that spawned 10 sequels and the genre's unstoppable bad guy, Jason Vorhees. When a new owner and several young counselors gather to re-open Camp Crystal Lake, where a young boy drowned and several vicious unsolved murders occurred years earlier, they ignore the local's warnings that the place has a "death curse"…and one by one they find out just how unlucky Friday the 13th can be as they are stalked by a violent killer.
© © 1980 Georgetown Productions, Inc. All Rights Reserved. Friday the 13th is a trademark of Paramount Pictures. All Rights Reserved.